January 9, 2013
After previous cat trends of Cat wigs, cat breading/planking and toasting and awkward cat sleeping positions, here is the latest one as shown to me by my brother, Andy : Cats that look like Hitler or Kitlers.
So here are my top 5 Kitlers:
#5 – 'How dare you not give me milk!'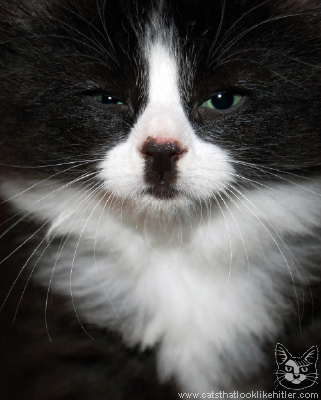 #4 – Contemplating his next move
#3 – 'Get me cat food..now!'
#2 – 'If you do that again, I'll pee in your slippers'
#1 – The ultimate feline fuhrer complete with hairstyle and uncanny look of the historical madman!
For more Kitlers, click here.
Posted by Rob Booth | Filed under: All, Comedy, General, Useless but amusing | No comments yet - be the first